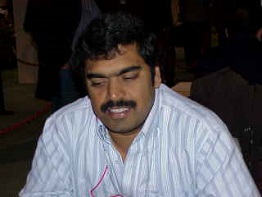 1. IM D V Prasad (ELO 2363)
Karnataka's first International Master D V Prasad also an Arjuna Awardee in the year 1987 by Govt. of India.
Click Here for FIDE Chart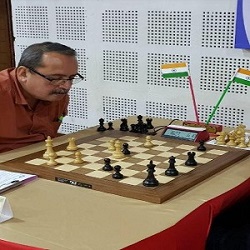 2. IM Ravi Gopal Hegde (ELO 2209)
IM Ravi Gopal Hege is Karnataka's 2nd International Master and is employed with Indian Bank, Mumbai.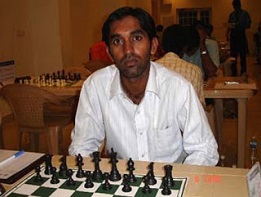 3. GM Thej Kumar MS (ELO 2412) DOB 01.01.1981
International Master Thej Kumar MS of Mysore, a former Karnataka State Chess Champion and National 'A' player completed his third and final IM norm in April 2008 to become International Master. The third IM norm was gained in Kolkata Grandmaster Chess tournament. Born on the 1st of January, 1981, Thej Kumar hails from Mysore and is employed with SW Railways on Sports Quota. He reached his career best rating of 2467 in September 2009 and having 3 GM norms in his cap. Currently waiting to reach the elite mark of 2500 ELO to become Karnataka's first Grandmaster.
Click Here for FIDE Chart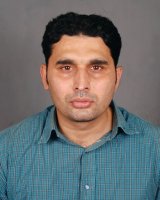 4. IM Shivananda BS (ELO 2382) DOB 23.April.1976
Hailing from a remote village beleyur of sagar taluk in shimoga district, this international master is a full time chess professional and still very much active. He also has one GRAND MASTER norm .His highest rating of 2467 points in 2005 (still an all-time record for a Karnataka player) was equaled only recently. He has won close to a dozen national open tournaments and has got runner up positions in another eight tourneys. He is a multiple times winner of numerous Karnataka championships & open tournaments. He is also a well-known coach. Some of his successful students include former world u/8 champion, world u/10 silver medalist, u/13 Asian champion, u/16 commonwealth champion, u/17 national champion, national women's champion, national blind champion and a few other state champions.
Click Here for FIDE Chart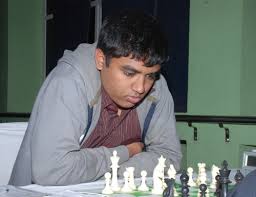 5. GM Stany GA (ELO 2432) DOB 1993
Stany hails from Shimoga started playing chess at the age of 8, joined Nalanda Chess Academy in the city where he was trained under Srikrishna Udupa. He made his 3rd and final IM norm in 4th Rethymno International Chess Tournament in Rethymno, Greece from July 7 to 14 2012. He is pursuing final year B.Com at PES Institute of Advanced Management Studies in the city. Earlier he had won silver medal in under-18 Asian Chess Championship of 2011 held in Philippines and had secured fourth position in Under 18 World Chess Championship held in the same year in Brazil.
Click Here for FIDE Chart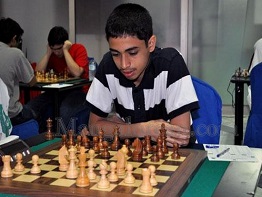 6. IM Viani Antonio D'Cunha (ELO 2410)
Recipient of the Ekalavya Awardee for Chess in 2011, Viani Antonio D'Cunha of South Canara and a student of R.V. Col mt-3 mt-md-0lege of Engineering, Bangalore has achieved the title International Master in Abu Dhabi Chess Festival - International Masters Tournament held from 21st to 29th August 2016. Viani Antonio D'cunha achieved his International Master title by attaining the required rating of 2400 in the last round against International Master Fawzy Adham of Egypt. Thus he is the first and only International Master in Chess from South Canara District. Viani has achieved 5 International Master (required for the title 3) norms out of which 3 norms were achieved in previous Abu Dhabi events. With the rating of 2346, he increased 41 points in Czech Open 2016 and 23 in Abu Dhabi Masters and now has a live rating of 2410.
7. Raghunandan K S (ELO 2423)
Karnataka State Open 2016 Champion, Raghunandan K S made his first IM norm in 40 Open International d'Escacs Vila de Stiges Spain which was held from 2014-07-22 to 2014-07-31 the second IM norm was from 9th KIIT Intl Chess Festival Bhubaneshwar 2016-05-23 to 2016-05-30 the final and the third IM norm came from 9th Mumbai Mayor`s Cup Intl Open GM Mumbai 2016-06-02 to2016-06-09.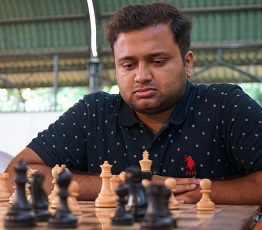 8. GM Girish Kaushik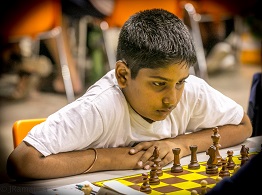 9. IM Pranav Anand
Pranav becomes the latest International Master of India and is the Youngest International Master from Karnataka, India. He scored his first IM-norm in Rilton Cup 2019, second norm in Biel 2019 and the final norm in Aeroflot Open 2020. He just needed 19 points to qualify for the IM title. He travelled to Serbia on Feb 8, 2021 and achieved the required points when he beat GM Stefan Djuric in the third round of Radnickichess - GM Round Robin tournament in Belgrade, Serbia. He scored 5.0/9 with a performance rating of 2478 and gained 40 Elo rating points in the process.The profusely talented boy from Bengaluru, Karnataka will be aiming for next goal, Grandmaster.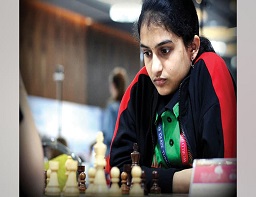 10. WIM Isha Sharma
Isha Sharma of Dakshina Kannada with a standard rating of 2200 is the latest Womens International Master from Karnataka, India. Earlier she was awarded WCM by FIDE in the year 2015. In the year 2020 she acheived the title of WIM. She is also a recepient of National Under-19 Bronze in the year 2017 and Asian Junior Rapid Gold Medal at Iran in the year 2017